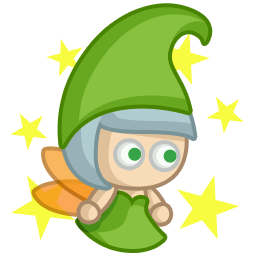 Pixy is a tiny tool dedicated to quickly preview images in PNG, TGA, JPG, BMP and PCX format.
It's designed for pixel-artists, textures creators, Minecraft resourcepack creators...
In general, artists who want a simple, lightweight, portable, practical tool to easily preview image files.
What can it do
It allows to:
Preview textures and pixel-art images (pixel-perfect = without blur)
Easily show transparency (thanks to the checkerboard background)
Play Minecraft animations (if a .mcmeta file is found)
Analyse TGA files (even in full transparent areas)
Verify tiling of a seamless texture by applying an offset or display it in tiles
Display image or browse a folder in real full screen
Browse a folder by showing only images with big enough pixel-perfect thumbnails
How to use it
To open an image with Pixy you have 4 solutions:
Open the picture in Pixy by double-clicking the file (if set as the default program to open PNG, TGA, JPG and/or BMP files.)
Open Pixy and then drag&drop a picture inside the window
Press "Ctrl+O" and browse for the picture you want to open
Press "C" to display what's inside clipboard (the picture you copied recently)
What's inside
Pixy supports multi-monitors and is a lightweight portable program (4MB).
The Pixy window is 100% dedicated to show the picture in its maximum size: No button, no cumbersome or useless UI!
No need to install it, put it somewhere, set it as the default program for the files you want (PNG for example) and done!
What are the features
Everything Pixy can do is directly accessible with keyboard shorcuts!
App:
F8: Show menu
F5: Refresh (in case of files added/deleted outside Pixy)
F11: Full screen
Escape: Close
Right arrow: Next image in folder
Left arrow: Previous image in folder
Mouse scroll: Next/Previous image in folder
Shift+A-Z: Load next image file with name starting with typed letter
Image:
Ctrl+O: Browse folders to select and preview an image file
C: View image inside clipboard (if any)
Ctrl+Enter: Edit file with associated editor (customizable in preferences)
Enter: Open Pixy browser
Mouse middle click: Open Pixy browser / View focused image
Mouse right click: Pick color under cursor (and copy hexadecimal color code in clipboard)
P: Pause animation
Home: Load first file in folder
End: Load last file in folder
Backspace: Load previously viewed file
0: Center window on screen
1: Set image&window size to 256x256
2: Set image&window size to 512x512
3: Set image&window size to 1024x1024
B: Bilinear filtering
O: Offset
T: Tiling×3
Del: Delete viewed/focused file
Preferences:
Ctrl+P: Open preferences file
Ctrl+Shift+Enter: Select image editor to use with Ctrl+Enter (Pixy will try to locate Photoshop by default)
M: Dark/Light mode
Where to download
It's already available for download on the "Download" page for Cubik owners